Maintaining Your NCP Accreditation
CE Credit Requirements
National Check Professionals (NCP) are required to maintain their status by earning sixty (60) Continuing Education (CE) credits within the five-year accreditation period, with no more than twenty (20) credits completed per year.
Fifty (50) minutes of educational activity is equal to one CE credit. Example: For a 90-minute webinar, divide 90 (minutes of webinar) by 50 (minutes per CE credit) to arrive at 1.8 NCP CE credits for that webinar. A half-day workshop (180 minutes) on a qualifying topic would earn 3.6 NCP CE credits.
See ECCHO's website for full details on the types of courses and activities that qualify for CE credits.
Ways to Earn CE Credit with WesPay
Most WesPay workshops, webinars and webcasts qualify for NCP CE credit. The course catalog can be filtered to display qualifying classes. Each course description provides details on the number of eligible credits.
Submitting CE Credits
Credits must be filed directly with ECCHO and may be filed online. Steps are outlined on ECCHO's website.
Credits may be entered throughout the year but will not be finalized until actively done and filing fee paid during the filing window, January 1 through March 31 of each year, for credits earned in the prior year.
Filing of credits for sessions not previously approved by ECCHO is based on the honor system and subject to review retroactively for credit applicability. Credits will be based on the inclusion of subject matter elements of the approved Blueprint which may be updated from time to time. Please retain all paperwork in case you are randomly selected for an audit.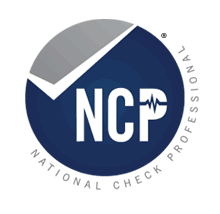 Find Classes
Find classes that qualify for NCP Continuing Education credits - webinars, workshops and webcasts.
Learn More About