Check Officer Candidate School
This is a three-day, extensive, hands-on workshop. The dual-purpose program helps advance the expertise of the payments professional with intermediate Check knowledge and helps to prepare those taking the National Check Professional (NCP) Exam.
For the Check Payments Professional
By participating in this program you will gain:
Comprehensive knowledge of topics as they relate to ECCHO rules, Reg CC, Rg J, Fed OC3, portions of the NACHA Operating Rules, and Reg E
Knowledge required to identify fraud and mitigate risk and comply with requirements of UCC Articles 3&4, BSA/AML, and FFIEC Guidance
Comprehensive knowledge of operational functions, processes, standards and formats
Complete understanding of consumer and commercial check products and types of checks
For the NCP Candidate
The in-person format provides the benefit of other payments professionals and NCP candidates. The topics presented cover materials which will be included in the NCP exam and includes a review. session The program builds a close-knit network of peers who work together to study and test each other with the ultimate goal of passing the rigorous NCP exam.
Curriculum
Check Payments - The Basics
Check Payments and Check Processing
Regulations - Uniform Commercial Code (UCC)
Regulations - Regulation CC - Part I
Regulations - Regulation CC - Part 2
Standards and Formats
Image Exchange Rules and Agreements: ECCHO Rules
Image Exchange Rules and Agreements: Fed OC3
Image Exchange: Processes
Exceptions - Returns and Adjustments
Check Products
Fraud, Risk and Risk Mitigation
Session Quizzes
Exam Training Reviews (recommended)
Note: lunch is provided each day
2019 Pricing for Check Officer Candidate School
WesPay Members $649 per person | Non-Members $1,298 per person | 10% Discount for AAPs, APRPs, NCPs (registration only)
Study Publication Package, purchased with registration $175 Member | $350 Non-Member

Study Publication Package with CheckPro, purchased with registration $225 Member | $450 Non-Member
Additional Study Materials for the NCP Candidate
When registering for any of these preparation methods, NCP candidates may add an additional library of study tools. This package includes:
Returns & Adjustments Guide
Check Flash Cards
Check Quick Reference Cards
RDC Quick Reference Cards
A "Plus" version of the package is also available. It includes all of the above materials plus CheckPro, a self-paced CD-based training software which can be used in test or game mode. Choose the sections to play, assess your progress with practice tests. Questions are pulled from a pool so that every game or test is different.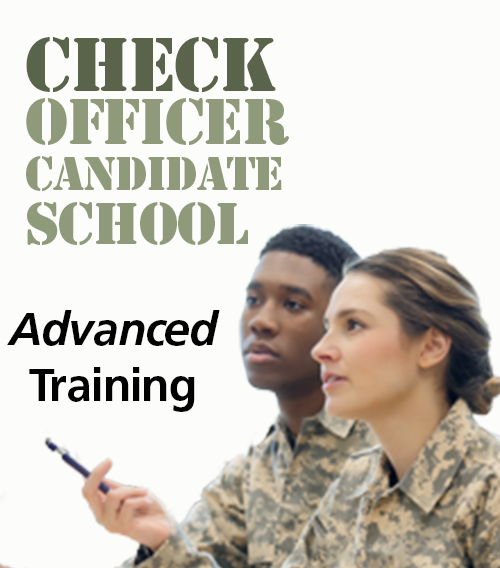 More About