Check Network Certificate - Level II
About this Program
The Check Network Certificate is multi-functional and flexible, whether you want to advance your knowledge of the check payment system or prepare for the National Check Professional (NCP) designation.
Advance Your Knowledge
For the Check professional with 1-2 years of experience, this Network Certificate covers important aspects surrounding the Check Network, including fundamentals, rules and regulations, adjustments, and more.

NCP Candidates
WesPay recommends this Network Certificate for those preparing to take the National Check Professional (NCP) Exam, as part of a two-fold process in conjunction with the NCP Exam Preparation Program. Completing both has consistently resulted in exemplary first-time pass rates.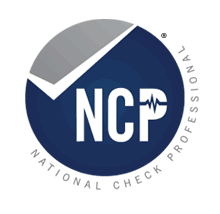 Components
Participants will attend live webinars. Access to classes, materials and recordings will be available to the registered participant via the Learning Center.

The review session will cover the high points of all topics. Self-study is strongly encouraged.
An exam window dates will be provided, along with instructions on taking and completing the exam. Following successful completion, the participant will be presented with a Certificate of Completion.
Curriculum
Introduction to Checks
Understanding Regulation CC
Understanding UCC 3 & 4
ECCHO Rules vs. Fed OC-3
Check Image Exchange
Check Returns Processing
Check Adjustments (Two-Part Series)
Remote Deposit Capture
How to Combat Check Fraud
Check Network Certificate Final Review
2020 Pricing for Check Network Certificate
WesPay Members $999 per person | Non-Members $1,998 per person
10% discount for AAPs, APRPs, and NCPs
Maintaining the Certificate
To maintain the Check Network Certificate, one of the following must be completed each year following the year in which the Certificate was earned.

Check Returns and Adjustment

Any Check or Risk related webinar
Become a WesPay Star!
Individuals who have passed the Check Network Certificate exam and attend a Check Expert Workshop or the Payments Symposium Pre-Conference workshop will become a WesPay star and earn a special, dated pin. Collect a pin every year and wear them to show off your expertise!