AAP Exam Preparation Workshop - Level III
This is a three-day, extensive, hands-on workshop. The dual-purpose program helps advance the expertise of the payments professional with intermediate ACH knowledge and helps to prepare those taking the Accredited ACH Professional (AAP) Exam.
For the ACH Payments Professional
The coverage of the Nacha Operating Rules and corresponding regulations solidifies the foundation already established by the ACH payments professional. Discussion about ACH formatting and other technical aspects of the ACH Network improve the understanding of ACH payments. Participants will become comfortable supporting ACH applications from a technical and compliance standpoint.
For the AAP Candidate
The in-person format provides the benefit of networking with other payments professionals and AAP candidates. The topics presented cover materials which will be covered in the AAP exam and includes a review. The program builds a close-knit network of peers who work together to study and test each other with the ultimate goal of passing this rigorous AAP exam.

Curriculum
Payments System Overview
ACH Products
Nacha Operating Rules
ACH Exceptions
ACH Regulations & Government Payments
ACH Technical Specifications & Rules Enforcement
Note: lunch is provided each day
Additional Study Materials for the AAP Candidate
When registering for any of these preparation methods, AAP candidates may add an additional library of study tools. This package includes:
Nacha Operating Rules and Guidelines, print book
ACH Compliance Manual
ACH Audit Checklist
ACH Product Sales & Marketing Handbook
ACH Risk Management Handbook
ACH Standard Entry Class Code Quick Reference Cards
AAP Flash Cards
A "Plus" version of the package is also available. It includes all of the above materials plus ACHPro, a self-paced CD-based training software which can be used in test or game mode. Choose the sections to play, assess your progress with practice tests. Questions are pulled from a pool so that every game or test is different.
2020 Pricing for AAP Exam Preparation Workshop - Level III
WesPay Members $649 per person | Non-Members $1,298 per person | 10% Discount for AAPs, APRPs, NCPs (registration only)
Study Publication Package, purchased with registration $225 Member | $450 Non-Member

Study Publication Package with ACHPro, purchased with registration $295 Member | $550 Non-Member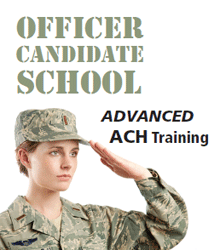 More About